I'm a huge supporter of audiobooks. I listen to them in the car, while walking the dog, and on the rare occasion I'm compelled to do some housework. With the news that audio sales have doubled in the last five years, I wanted to find out more about who listens to audiobooks, so I asked my own listeners about their habits.
Don't miss the competition at the end of this post, to win three Audible downloads of your choice!
Who listens to audiobooks?
Gus is in his late fifties and lives in New Jersey, USA. He works for a pharmaceutical firm and has a daily commute of 45 minutes each way.
David is 60 and lives in Cheshire. David has been blind since 1998 and now works for a charity, teaching IT to the visually-impaired.
Tania is 37 and lives in Cumbria. She works for a local construction company and loves walking in the Lake District.
Jane is 36 and while originally from the South East, now lives in the North West, with a much beloved rescue cat.
Simon lives with his fiancée in Northamptonshire and works nights for the Royal Mail as a lorry driver.
Ruth is a 46-year-old mother of two from Cheshire who juggles a job as a Data Analyst with running a busy household.
When and where do you listen to audiobooks?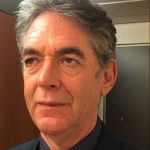 [Simon] 'I listen on my iPhone when I'm at work. Listening to audiobooks helps the journey go faster.
[Tania] 'I used to rent audiobooks from the library but am rubbish at remembering to take them back. Now I listen while driving on my phone, at home through my Echo Dot and my tablet when the phone dies!'
[David] 'I listen to my audiobooks on a Victor Reader Stream 2 device. I listen anywhere and everywhere – while cleaning, ironing, on a train and especially when I'm in hospital.'
What prompted you to start listening to audiobooks? Have your listening habits changed over time?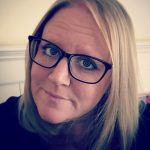 [Gus] 'Ibegan listening to audiobooks about 15 years ago. My listening tastes cater towards mystery, suspense and thriller novels: something to engage my interest and make the drive pass quickly. Once in a while, I'll sit in the company parking lot waiting for a particularly riveting chapter to end.'
[Tania] 'I also travel for work. In November 2016, I was preparing for a seven-hour drive to Ashford, on business. A colleague suggested that I listen to 'Girl on a Train' on audiobook and it sounds dramatic but this suggestion changed my life! I don't dread the M25 anymore!'
[Jane] 'I always thought I'd lose track of who was who and what was happening, but I gave it a go three years ago. I started with chick-lit books but have since discovered psychological thrillers and I absolutely love them.'
Do you prefer audiobooks to reading? Do you mix and match?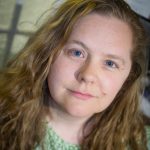 [Ruth] 'I definitely prefer audiobooks to reading. I've never been a brilliant reader, and my tendency is to 'skim' rather than read and digest each word.'
[David] 'My wife often reads a book and then suggests I listen to it. It was her that got me listening to
I See You
– what a terrific book!
[Jane] 'I love reading and a story that makes you not want to put a book down. But I get through them too quickly. With audiobooks, it's nice to have the suspense building over a couple of days.'
[Simon] 'I am a slow reader and put off by long-winded narrative. I loved a series called 'Bryant and May' by Christopher Fowler narrated by Tim Goodman. I would never have read the books but listening made them come alive.'
How important is the narrator? Do you have a preference for gender?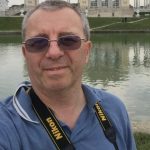 [Gus] 'Having a great narrator is essential! I've returned books after listening to the first few minutes because the narrator was so poor; fortunately, that rarely happens.'
[Jane] 'I don't have a gender preference as long as I can connect to that voice.'
[Tania] 'Personally, I prefer a female, British narrator and I have listened to books purely due to the narrators.'
[Ruth] 'The narrator is hugely important, and a large factor in my enjoyment of a book. Stephen Fry reading the Harry Potter books is hard to beat!'
[Simon] 'The narrator is very important. I think Tim Goodman is brilliant: how he remembers the different characters amazes me.'
What tips would you give to someone who has never listened to an audio book?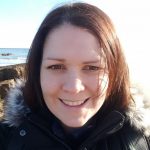 [Ruth] 'I would recommend starting with a book you are really keen to read or take a recommendation from a close friend who knows your tastes. That way you have a strong incentive to keep going if you find it strange or different at first.'
[Tania] 'Do something when listening to audiobooks – maybe something you'd usually find boring like driving or housework. One of my secret pleasures in life is to do a crafty / arty thing like paint by numbers while listening.'
How does the range of audiobooks compare to their written counterparts?
[Ruth] There are definitely fewer audiobooks than written books, but over the years I've seen the balance improving, and it's great to see so many modern bestsellers now being released simultaneously in printed and audio form.'
[David] 'The subscription services – both free and paid for – have made a huge difference to the books available.'
How do you feel about the view that audiobooks are a 'lazy way' to read books?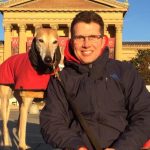 [Gus] 'Rubbish, hogwash and poppycock! Listening to a wonderful book paired with a superb narrator is superior to reading the book, in my opinion.'
[Jane] 'As kids, my brother and I loved to listen to Roald Dahl stories on the cassette player as mum drove the six hours to my grandparents' house in Llandudno. It encouraged our imagination and our own story telling.'
Do YOU listen to audiobooks? I'd love to hear from you in the comments below, or on social media – you'll find all the links at the bottom of this page.
My newest book, LET ME LIE, is out on audio now, and available from all audiobook outlets. It's narrated by Game of Thrones actor Gemma Whelan, and includes an exclusive thirty-minute Q&A with me, featuring questions sent in by readers.
Download LET ME LIE from Audible | Download LET ME LIE from iTunes
I recently chatted to Audible about some of the themes in LET ME LIE. You can download the interview for FREE here. Who knows? Maybe you'll get the listening bug…
---
Competition time!
You can win all three of my books on audio (or three other titles of your choice) by entering the competition below. Good luck!