A tragic accident. It all happened so quickly. She couldn't have prevented it. Could she?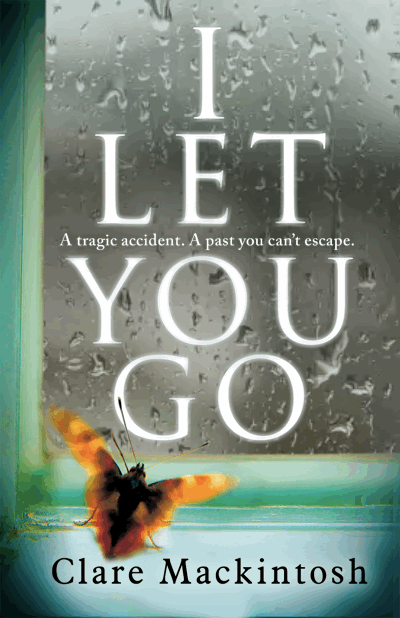 In a split second, Jenna Gray's world is shattered. Her only hope of moving on is to walk away from everything she knows to start afresh. Desperate to escape her past, Jenna moves to a remote cottage on the Welsh coast, but she is haunted by her fears, her grief and her memories of the cruel November night that changed her life for ever.
DI Ray Stevens is tasked with seeking justice for a mother who is living every parent's worst nightmare. Determined to get to the bottom of the case, it begins to consume him as he puts both his professional and personal life on the line.
As Ray and his team seek to uncover the truth, Jenna, slowly, begins to glimpse the potential for happiness in her future. But her past is about to catch up with her, and the consequences will be devastating . . .
Here are just some of the things readers are saying about I Let You Go online . . .
I Let You Go is the book of 2015 for me. A twist that literally made me gasp out loud – Rachel
Powerful, moving, suspense-filled . . . Easily book of the year!! – Kate
Best book I've read this year, incredible story with a double twist, amazing, unforgettable and brilliant. You must read it – KD
The stunning debut from @claremackint0sh will transport you, obsess you, shock you and grab hold of your heart like no other – Rose
One of the best, most unforgettable twists you'll ever read and you WILL be hooked! – Em
Not only I but more friends than I could have believed possible have read I Let You Go and loved it. Best book of 2015 – Betty
The most compelling story, the best twist, credible, incredible . . . the psychological thriller at its best – Jackie
Truly remarkable, page-turning debut . . . Produced OMG WOW reaction! – Rachel
Just finished, what an amazing twist couldn't put it down! One of the best books I've read – Holly
The book that got me addicted to reading. I now understand the term 'unputdownable' – Mike
Great twist I never saw coming! Unputdownable. Best thriller I've read this year – Louise
Loved by me, my wife and my daughter – no other book has ever satisfied such a diverse audience! – Phil
My top book of the last 5 years, twisty, turny, impossible to put down, stays with you. HIGHLY recommended – Catherine
The ultimate must-read of 2015! The astonishing, breathtaking plot twist still resonates 3 months on – Hayleigh
The best twist to have ever graced the page – Lilly
Gripping thriller. Clever twist. Brilliantly plotted . . . Easily best book of the last 5 years. Amazing – Barry
Published May 2015
Buy Now!