There have never been so many ways to enjoy a good book, so I asked four writers to champion their favourite format.
Hardback, paperback, ebook or audio – which book format is best?
TRACY BUCHANAN: in praise of the ebook
Tracy Buchanan enjoys 'book club' fiction, psychological thrillers and dystopian fiction. Her latest book is The Lost Sister, available in ebook and paperback.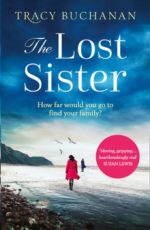 Whenever I tell people I prefer reading ebooks, I inevitably get the same response: 'but don't you miss the look and feel of a book?' It's as if I've lit a bonfire in my garden and burnt every copy I own! I still have shelves of books all waiting for a quick touch and sniff. But it's what's inside that counts… and getting to what's inside as quickly as possible (I'm an impatient reader!). So the main reason I love ebooks is I can download a new book in a matter of seconds. With the number of physical bookstores deflating, I can't just nip out now to grab a book. It involves a car journey and even ordering online means I won't get it until at least the next day.
Ebooks are often cheaper than physical books too. Combined with services like Kindle Unlimited, it means people who want to read prolifically but struggle to due to a low income can download an ebook for as little as 99p to their computer, mobile phone… any compatible electronic device.
I don't see anything 'wrong' with physical books. No bonfire in the garden yet! But you can't deny reading while travelling is a hell of a lot easier with ebooks, especially if you read quickly and prolifically. Three paperbacks in your bag soon takes up valuable space which really should be used for chocolates! So it's great to be able to slip my ereader into my bag on journeys. Another reason is I actually find physical books difficult to read in bed too, despite over thirty years of practice! Plus you can't clean physical books as easily when you get cake smudge fingerprints on the pages 😉
MICHAEL WOOD: in praise of the hardback
Michael Wood writes the DCI Matilda Darke crime fiction series set in Sheffield. His fourth novel, The Hangman's Hold is out in ebook and paperback. He's been a prolific crime fiction reader since childhood. 


Hardbacks are gorgeous to look at, pick up, feel. They have a creaking sound when first opening that no other book has. They also look stunning when lined up on a shelve with their dust jackets and no broken spines which happens to paperbacks all the time. It isn't just new books published in hardback, but there are many special editions being released. Penguin have a huge range of Clothbound Classics which are stunning. I'm currently collecting those and aching for them to release more. Vintage released three beautiful editions of dystopian novels earlier this year and HarperCollins have the Agatha Christie collection with original covers in hardback. Folio produce some fine books of all genres in sumptuous hardback. They're collector's items. They may not be worth thousands in years to come, but they a marvellous to look at, to read, and to cherish.
Hardbacks can be expensive, they can be heavy, they aren't as versatile as reading a paperback or an ebook, but who cares? Once you've read it, and placed it on your bookcase, it's there to be looked at. The spine doesn't break and crease like a paperback. It doesn't get hidden away on an ereader and forgotten. I have hundreds of hardback novels in my collection, and yes, they do take up a great deal of room, but it's about owning them, displaying them, and hunting down limited/first editions of your favourite novels. I defy anyone not to hold a hardback of their all-time greatest novel and not smile in satisfaction. Who cares if you have to sit up in bed instead of snuggling down under the duvet to read it; nothing compares to a hardback novel. I am currently published only in ebook and paperback, however, it is my dream, and I know it is the dream of every writer out there, to see their name on a hardback eventually. It is the pinnacle of a writer's achievement.
NELL DARBY: in praise of the paperback
Nell Darby is a crime historian and writer. She reads mainly true crime and crime fiction, and her latest book is Life on the Victorian Stage.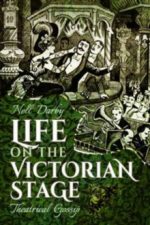 Which book format is best? The common or garden paperback. I read a lot – and I also read very quickly – so I get through books at a fair rate. Therefore, I want a book where it doesn't matter if the pages get turned over, or the spine cracked. I take paperbacks with me in my handbag, in my work bag for long train journeys or when I'm early for a meeting – and they can get slightly bent or misshapen without me worrying about them. In fact, I think paperbacks look better when they show evidence of multiple reads; on a bookshelf, they look loved.
Hardbacks simply look too nice on my shelf to read. I worry about damaging them; and they're often too cumbersome to carry around (and what's with the cover flapping off, or moving up or down, until you give up and take it off altogether?!). Given that they're also more expensive, generally, and they're not my ideal option.
Kindle books tend to be cheaper – although not as much as they used to be – but I don't get the same pleasure from scrolling the pages on my iPad as I do from riffling the pages of a physical book; or the same relaxation I get stopping to read a book in the garden, or on holiday – and it defeats my repeated aim of getting away from technology on holiday, too. Buying something on Kindle can never match the experience of going into your local bookshop.
My real dislike is for the poor audiobook. It's not its fault; I know it has its fans. I'm not one, though. When reading well-written fiction, part of the pleasure is in imagining the characters – you get a real sense of what they look like, how they move, and how they talk. With an audiobook, however skilful the retelling, it's always someone else's depiction of what a character should be like. I don't want someone else's version; I want my own. It's for the same reason that I find it hard to watch TV adaptations of novels I've loved; other people's portrayals of characters rarely bear any correlation to what's been in my head.
KATE HELM: in praise of the audiobook
Kate Helm is a Lancashire-born TV journalist turned author – her debut thriller, The Secrets You Hide, is the story of a damaged courtroom sketch artist and draws on her experiences reporting on trials. She loves reading a bit of everything but especially thrillers, women's fiction, self-help and non-fiction.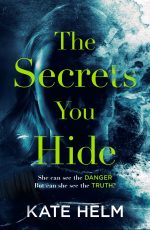 The best audiobooks are like being told a story as a kid – one voice in your ear taking you to another world or time through words. It's the oldest form of story-telling, but technology means I can now be transported while I am doing boring stuff, from slogging away in the gym, stacking the dishwasher or walking the dog. Plus, audio can be innovative – I've listened to some 'hybrid' dramas with a mix of narration and dialogue, which have the addictive qualities of a box set. And as a bit of a self-help book junkie, I love hearing the author narrate their own non-fiction, like a cheerleader talking directly to you – the Shona Rhimes book, The Year of Yes, is a fantastic example.
My audiobook subscription gives me one book a month, but there are also offers where you can buy the eBook and audiobook at a lower price and switch between them!  £7.99 for 15+ hours of entertainment feels like a bargain to me.
But not all audiobooks are created equal – some narrators really irritate with their OTT accents, and I find some complex or more literary novels just don't suit the format. As a rule, I think thrillers and intimate storytelling work best. The Eleanor Oliphant audiobook was just gorgeous. Some people might argue that listening to a book doesn't 'count' as reading, but that's the same kind of snobbery that labels brilliant books enjoyed by millions as 'guilty pleasures' or commercial sell-outs. Stories make us better humans however we consume them – and audiobooks take me out of the everyday!
Ebook, audiobook, hardback or the humble paperback: which do you prefer?
Clare Mackintosh is a Sunday Times bestselling author. She reads predominately in paperback and on audio, but loves a hardback on the shelf. Her latest book, Let Me Lie, is available in hardback, ebook and on audio. The paperback will be published in January.