Every day until Christmas Eve I'll be introducing you to an author whose debut novel came out this year. Today it's Roz Watkins.
About Roz Watkins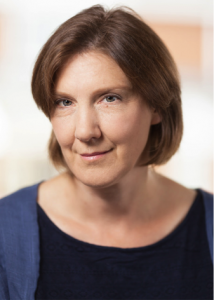 Roz Watkins writes the DI Meg Dalton series, which is set in the Peak District where she lives. Her first book, The Devil's Dice, was the Times crime book of the month and has been optioned for TV.
Tell us about your book
'The Devil's Dice' is a crime thriller in which an ancient witches' curse starts foretelling deaths in a modern-day peak district village. Meg Dalton – a bright but distinctly unglamorous detective – battles to solve the case before her own mother falls victim.
Where did the inspiration come from?
Inspiration came upon me when I was walking my dog and thought he'd unearthed human remains. This is just the kind of thing he might do when in search of a snack. In the book, a poisoned corpse is discovered in a cave house by a Labrador.
Who would this book make the perfect present for? 
The book would make a perfect present for fans of Val McDermid, Happy Valley and Broadchurch.
What will you be reading this Christmas?
I'm planning a book involving satanism and the occult, so I'll probably have books about that for my cheery Christmas reading.
When you're not writing, what do you like doing?
I love spending time with the animals – clicker training the dog and horse, and being trained by the cat. Over Christmas, I'm also hoping to lounge around eating, drinking, and doing very little!
Tell us one Christmas tradition you follow without fail
My Christmas tradition is to avoid cooking. I leant this skill by closely observing men throughout my childhood years.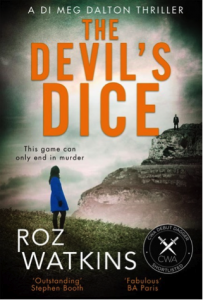 ---
For more introductions to authors of all genres, as well as behind-the-scenes exclusives join my free book club.
My latest book, Let Me Lie, is out this month in paperback.