Every day until Christmas Eve I'll be introducing you to an author whose debut novel came out this year. Today it's Rachael Blok.
About Rachael Blok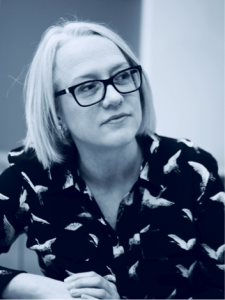 Rachael Blok is a full-time writer living in Hertfordshire. Under the Ice is her debut novel, out on Kindle and in hardback now. It's available in bookshops and online.
Tell us about your book.
Under the Ice is a psychological crime thriller about a struggling young mother, caught up in a murder investigation, after the body of a young girl is found in frozen lake. She and DCI Jansen work to uncover the killer, in the snow-bound town.
Where did the inspiration come from?
When my youngest was a baby and my eldest a toddler, we were snowed in for a week. The buggy wheels wouldn't move, the car was impossible, and I pulled a sledge whilst wearing a baby sling for a week. It was both beautiful and claustrophobic – it felt exactly the setting for a haunting crime thriller.
Who would this book make the perfect present for?
Under the Ice would be perfect for anyone who enjoys crime fiction or psychological thrillers. Set in the run up to Christmas, it's a whodunnit domestic noir in a Cathedral city. If you like Harriet Lane, or Susie Steiner you might like this.
What will you be reading this Christmas?
On my Christmas pile is Jane Harper's new novel, The Lost Man and The Vanishing of Esme Lennox, the only Maggie O'Farrell I've not read. And I've just bought Ruth Ware's Death of Mrs Westaway to go with a few family presents.
When you're not writing, what do you like doing?
When I'm not writing, or chasing after my children, I volunteer at a local school and enjoying running; I'm a big fan of our local parkrun and the children have recently started running there. We've got a few theatre trips booked in for Christmas too.
Tell us one Christmas tradition you follow without fail.
The first weekend of December we have hot chocolate and waffles for brunch and then choose our Christmas tree. December starts best with a festive bang!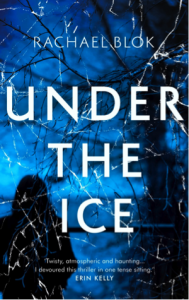 For more introductions to authors of all genres, as well as behind-the-scenes exclusives join Clare's free book club .
Clare's latest book, Let Me Lie, is out this month in paperback.