Every day until Christmas Eve I'll be introducing you to an author whose debut novel came out this year. Today it's Anne Youngson.
About Anne Youngson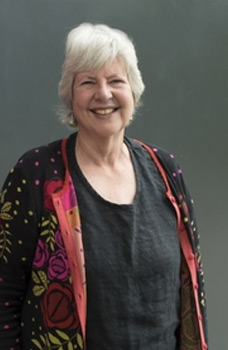 Anne Youngson is retired and lives in Oxfordshire. She has two children and three grandchildren to date.
Meet Me at the Museum
is her first novel.
Tell us about your  book.
'Meet Me at The Museum' is a novel in letters between two people who have never met.  They both have more of their lives behind them than ahead of them, and have just suffered a bereavement.  Through the correspondence, they build an understanding that moves from formality to friendship.
Where did the inspiration come from?
The book was inspired by the Tollund Man, a bog body excavated in Denmark in the 1950s.  The mystery of his life and death, the Seamus Heiney poem about him, his beautifully preserved face and the book written about him at the time, and dedicated to schoolgirls in East Anglia, all influenced the development of the novel and the development of the ideas exchanged between Tina, a farmer's wife in East Anglia, and Anders, a Danish museum curator.
Who would this book make the perfect present for?
'Meet Me at The Museum' would make an ideal gift for anyone who enjoys simple, well-written and unsentimental stories thatare rooted in reality.  Someone who likes to read Anne Tyler, or Eliabeth Strout would enjoy this book.  Although it deals with bereavement, it is also a positive story; it leaves the reader with the thought that it is never too late to change.
What will you be reading this Christmas?
My list of books I will be asking for this Christmas includes 'Ghost Wall' by Sarah Moss, because I have loved her previous books, and two authors I have been meaning to read for some time: Jo Baker, 'Longbourn' and  'A Country Road, a Tree', and Sally Rooney, 'Conversations with Friends' and 'Normal People'.
When you're not writing, what do you like doing?
Gardening and walking the dog, but I am thinking about writing as I do both these things.  I also like knitting, which is a mind-emptying experience.
Tell us one Christmas tradition you follow without fail.
Putting the mince-pie and the glass of sherry out for Father Christmas when I go to bed.  Magically, the pie has been eaten and the sherry drunk by the time I come down in the morning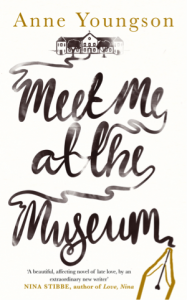 ---
For more introductions to authors of all genres, as well as behind-the-scenes exclusives join Clare's free book club . Clare's latest book, Let Me Lie, is out this month in paperback.