Every day until Christmas Eve I'll be introducing you to an author whose debut novel came out this year. Today it's Amer Anwar.
About Amer Anwar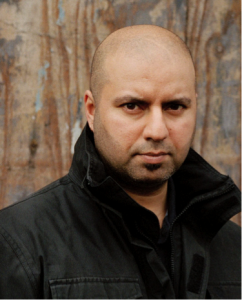 Amer Anwar grew up in West London. He holds an MA in Creative Writing from Birkbeck, University of London and is a winner of the Crime Writers' Association Debut Dagger Award. Brothers in Blood  is his debut novel and the first in the Zaq and Jags series.
Tell us about your book.
Brothers in Blood is a tough crime thriller set in west London's Asian community. Zaq Khan is an ex-con, recently released from prison who is forced to look for a missing girl. But, what starts out as a simple search for missing person, soon becomes something a lot more complicated – and deadly.
Where did the inspiration come from?
I was inspired to write it by spending much of my youth in that part of west London and realizing it was a great setting for a crime novel. Also, there were no books representing characters like myself and the people I knew, so I wanted to do something to address that.
Who would this book make the perfect present for?
This book would be perfect for anyone who enjoys a fast paced crime thriller, with engaging characters and plenty of twists and turns along the way.
What will you be reading this Christmas?
Nobody Walks by Mick Herron, Places in the Darkness by Chris Brookmyre and Widows by Lynda LaPlante.
When you're not writing, what do you like doing?
Reading (obviously), watching movies and TV shows, food and drink, and currently trying to teach my 7 year old to play chess.
Tell us one Christmas tradition you follow without fail.
I buy some good Stilton and a bottle of Port and, as I'm the only one who likes them, I get to have them all to myself, watching a late movie, when everyone else has gone to bed.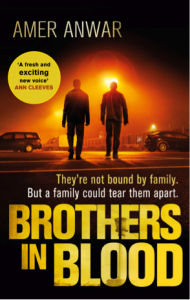 ---
For more introductions to authors of all genres, as well as behind-the-scenes exclusives join Clare's free book club . Clare's latest book, Let Me Lie, is out this month in paperback.