Every day until Christmas Eve I'll be introducing you to an author whose debut novel came out this year. Today it's Angela Chadwick.
About Angela Chadwick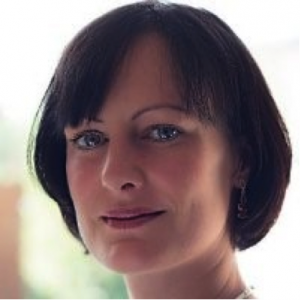 Angela Chadwick trained as a journalist and worked as a reporter before becoming a communications manager within higher education. XX is her first novel.
Tell us about your book.
XX is a speculative novel featuring a scientific development that allows two women to have a female baby without a man. Lesbian couple Rosie and Jules sign up for a clinical trial, but their relationship is put to the test when news of their involvement is leaked to the media. As their pregnancy develops, the political climate becomes increasingly toxic with right wing politicians claiming a sinister anti-man conspiracy is at play.
Where did the inspiration come from?
The idea popped into my head in the middle of an A level biology class many years ago. We were learning about egg cells and all of a sudden my brain started imagining the backlash women would face if scientists ever found a way to create babies from two egg cells.
Who would this book make the perfect present for?
 XX is a great present for those who like their novels to have a feminist twist, or who have a Handmaid's Tale shaped hole in their lives. But it will also appeal to readers who enjoy complex portrayals of relationships a la Anne Tyler.
What will you be reading this Christmas?
I always like to have a Victorian doorstop on the go over the Christmas holidays, so this year I'll be diving into Mrs Scarborough's Family by Anthony Trollope. Alongside this, I'll be working my way through the Chinese language translations of the Harry Potter series – I've been learning Mandarin for a few years now, and prefer practicing with novels instead of using dry text books.
When you're not writing, what do you like doing?
Reading! I love nothing more than immersing myself in someone else's fictional world. Alongside these more sedentary hobbies, I'm also a keen distance runner.
Tell us one Christmas tradition you follow without fail.
Every year I buy my first Christmas pudding in October, the very moment they appear in the shops. I continue to eat them relentlessly until round about Christmas time, when I discover that I've overdone it and can no longer stand the sight of them.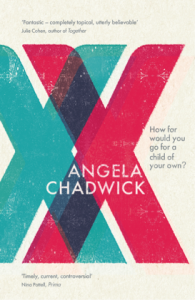 ---
For more introductions to authors of all genres, as well as behind-the-scenes exclusives join Clare's free book club . Clare's latest book, Let Me Lie, is out this month in paperback.