Every day until Christmas Eve I'll be introducing you to an author whose debut novel came out this year. Today it's Rebecca Reid.
About Rebecca Reid
Rebecca Reid is a freelance journalist, columnist for the Telegraph Women's section, writer for Metro Online and is a regular contributor to Sky News and ITV's Good Morning Britain, usually arguing with Piers Morgan!
She graduated from Royal Holloway's Creative Writing MA in 2015 and Perfect Liars is her debut novel.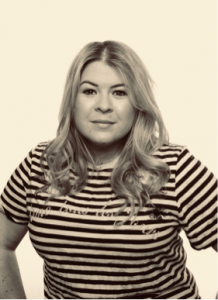 Tell us about your book.
Perfect Liars is a dark, twisty thriller. It's about three women who've been best friends since boarding school, but are held together by secrets rather than affection for each other. I like to say it's a bit like an adult British Mean Girls, with added murder.
Where did the inspiration come from?
As a journalist I've written a lot about the kinds of men who rule the world, and I became curious about the women behind them – the wives and girlfriends who also went to prestigious school and have money and power, but who stay behind the scenes, keeping the whole show going. I'm so bored of the idea that women are 'better' and 'nicer' than men. My female characters certainly aren't…
Who would this book make the perfect present for?
Anyone who likes their fiction dark, twisty and suitable to be devoured in one sitting, or someone who likes a side of black humour in their reading. I'd say it's the perfect present for a sister or best female friend.
What will you be reading this Christmas?
The Plus One by Sophia Money Coutts for the train to see my in-laws in Wales, and the Hunting Party by Lucy Foley for lying on the sofa on Boxing Day.
When you're not writing, what do you like doing?
Entertaining. I'm never happier when there's a load of people squashed around my (teeny) kitchen table, eating too much food and drinking too much wine.
Tell us one Christmas tradition you follow without fail.
As soon as I'm home for Christmas it's straight to my little sister's bedroom to check which of my clothes she's stolen over the course of the year. Then it's wrapping presents while watching Little Women.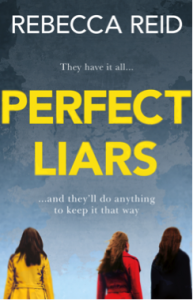 ---
For more introductions to authors of all genres, as well as behind-the-scenes exclusives join Clare's free book club . Clare's latest book, Let Me Lie, is out this month in paperback.