Every day until Christmas Eve I'll be introducing you to an author whose debut novel came out this year. Today it's Harriet Tyce.
About Harriet Tyce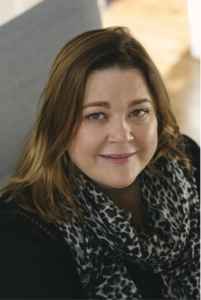 Harriet Tyce grew up in Edinburgh and studied English at Oxford University before doing a law conversion course at City University. She practised as a criminal barrister in London for nearly a decade. Blood Orange, published by Wildfire, is out on the 21st February.
Tell us about your book.
Blood Orange is a psychological thriller about a barrister called Alison, a wife, mother and mistress. She's defending her first murder trial while carrying on a toxic affair with her instructing solicitor, and it's all starting to spin out of control…
Where did the inspiration come from?
I was a criminal barrister for nearly ten years, and I left the Bar when I had children as I found it difficult to balance the demands of family and professional life. I wanted to write about a criminal barrister who tries to make that balance work, someone fallible who's doing her best but ultimately finds she's up against forces bigger than her, not to mention her own ability to self-sabotage.
Who would this book make the perfect present for?
This would make a good present for fans of Apple Tree Yard and Anatomy of a Scandal.
What will you be reading this Christmas?
I have a huge TBR pile and am a bit behind the Booker curve, so I'm planning on reading Belina Bauer's Snap and the winning book, Milkman by Anna Burns. And for some light relief, I want to revisit my childhood with The Midnight Folk and The Box of Delights by John Masefield.
When you're not writing, what do you like doing.
I like cooking and hanging out with my friends and family, and taking the dog for the odd walk.
Tell us one Christmas tradition you follow without fail.
The rules of the meal are unchangeable – goose, not turkey, and no one will touch brussel sprouts, no matter what way I cook them. I know not to bother now!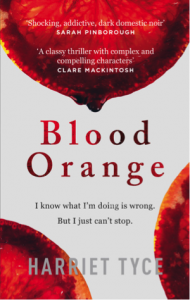 For more introductions to authors of all genres, as well as behind-the-scenes exclusives join Clare's free book club . Clare's latest book, Let Me Lie, is out this month in paperback.