Every day until Christmas Eve I'll be introducing you to an author whose debut novel came out this year. Today it's Daisy McNally.
About Daisy McNally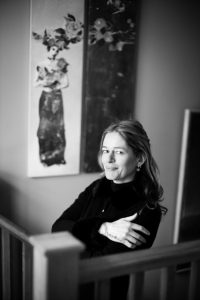 Daisy McNally is a forty-something mother and PhD student of creative writing dividing time between Oxford and Lymington. I SEE THROUGH YOU was begun on the MA at Bath Spa Uni.
Tell us about your book.
I SEE THROUGH YOU is a psychological suspense about a woman who is ghosted and becomes obsessed with infiltrating her ex's life. It's also about unrequited love and not knowing where your place in the world is without someone to validate it.
 Where did the inspiration come from?
The universal experience of having your heart broken. And the shock of it, how disbelief and confusion play such a big part. I took it a step further and imagined someone starting to lie just a little bit, and then a little bit more…My protagonist is only just the wrong side of 'normal.'
Who would this book make the perfect present for?
This is one for fans of Dr Foster, Girl on a Train and those who enjoy Clare MackIntosh's books. It is also for social media addicts – the truth isn't ever found there.
What will you be reading this Christmas?
Melanie Golding's Little Darlings.
When you're not writing, what do you like doing?
Running, walking on the beach, going out on the water in boats. Bothering my children. Retweeting things I think are funny.
Tell us one Christmas tradition you follow without fail.
Sloe gin before midday with my mother and sisters. Gets earlier and earlier.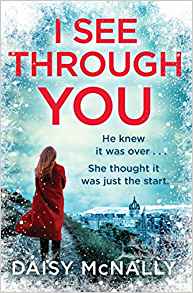 ---
For more introductions to authors of all genres, as well as behind-the-scenes exclusives join Clare's free book club . Clare's latest book, Let Me Lie, is out this month in paperback.