Every day until Christmas Eve I'll be introducing you to an author whose debut novel came out this year. Today it's Sophie Cameron.
About Sophie Cameron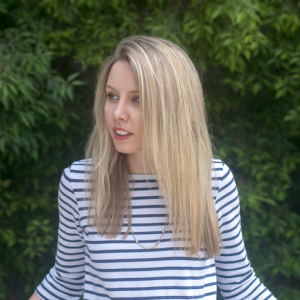 Sophie Cameron is a Scottish author of young adult fiction. Her first novel Out of the Blue is published by Macmillan Children's Books and was recently nominated for the Carnegie Medal.
Tell us about your book.
Out of the Blue is a young adult novel about a sixteen-year-old girl called Jaya, whose mother dies just ten days before angel-like beings start falling from the sky. Her father becomes obsessed with the idea of catching one alive, but when Jaya comes across the first ever angel to survive the fall, she keeps her hidden and tries to nurse her back to health herself.
Where did the inspiration come from?
I had the initial idea in 2010, after seeing a Lynx Deodorant advert where angels come crashing down in a small Italian town. It got me wondering about how people would react to such a thing, and the damage the angels might cause when they fell. It was also largely inspired by David Almond's Skellig and by The Leftovers, a TV show and book that I'm a bit obsessed with.
Who would this book make the perfect present for?
I think Out of the Blue would appeal to fans of YA fiction with LGBTQ+ main characters or that mixes a contemporary setting with elements of fantasy, such as Lorali by Laura Dockrill or The Rest of Us Just Live Here by Patrick Ness.
What will you be reading this Christmas?
I have a long list of books I'm hoping to get through on my time off… Top of the pile are Babel by Gaston Dorren and Killing Commendatore by Haruki Murakami.
When you're not writing, what do you like doing?
I like running, baking and learning languages – at the moment I'm working on my Catalan, as I live in Barcelona, and Japanese. I started playing the banjo earlier this year, so I'm trying to get better at that, too. Not much success so far, sadly!
Tell us one Christmas tradition you follow without fail.
I always watch the 1994 adaptation of Little Women – but I quite often stop halfway through, when the festive part is over and before people start dying of scarlet fever. I always have chocolate for breakfast on Christmas Day, too.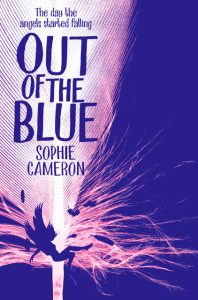 ---
For more introductions to authors of all genres, as well as behind-the-scenes exclusives join Clare's free book club . Clare's latest book, Let Me Lie, is out this month in paperback.