Every day until Christmas Eve I'll be introducing you to an author whose debut novel came out this year. Today it's Catherine Fearns.
About Catherine Fearns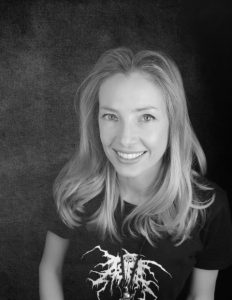 Catherine Fearns is a writer from Liverpool. Her first novel, crime thriller Reprobation, was published by Crooked Cat in October 2018. The sequel, Consuming Fire, will be released in early 2019.
Tell us about your book.
Reprobation is a crime thriller with a supernatural element. When a body is found crucified on a Liverpool beach, the lives of a Calvinist nun, a death metal guitarist and a controversial geneticist become entangled. This is the first murder case for cynical Detective Inspector Darren Swift, and as the bodies pile up in a series of gruesome crimes, he is forced to confront his lack of faith.
Where did the inspiration come from?
I have always been fascinated by the concept of predestination – the theological doctrine that God decided at the beginning of time who would go to heaven (the elect), or hell (the reprobate). One day I was walking on Crosby Beach, where everybody in Liverpool does their best thinking, and I suddenly had the idea for a story about predestination. I stayed up all night writing, and by the next morning I had several thousand words and a cast of characters in my head. A crime thriller gradually developed around them. For the next few months I lived and breathed Reprobation, and it was a wonderful process.
Who would this book make the perfect present for?
A crime fiction fan who wants to try something a bit different. And a risk-taker; this book is not for the faint-hearted!
What will you be reading this Christmas?
The Italian by Ann Radcliffe, Gallery Of The Dead by Chris Carter and Snap by Belinda Bauer. I have also asked my husband for the beautiful new Folio edition of The Anglo-Saxons by James Campbell. Fingers crossed!
When you're not writing, what do you like doing?
I play guitar and sing (or scream, to be more accurate) in a heavy metal band. I am quite obsessed with heavy metal; it is probably something of a midlife crisis, in the best possible way!
Tell us one Christmas tradition you follow without fail.
I have four small children, so we take Father Christmas very seriously and will definitely be creating elaborate snacks for him and his reindeer.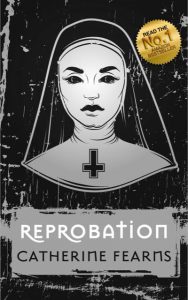 ---
For more introductions to authors of all genres, as well as behind-the-scenes exclusives join Clare's free book club . Clare's latest book, Let Me Lie, is out this month in paperback.