Every day until Christmas Eve I'll be introducing you to an author whose debut novel came out this year. Today it's Laura Shepherd-Robinson.
About Laura Shepherd-Robinson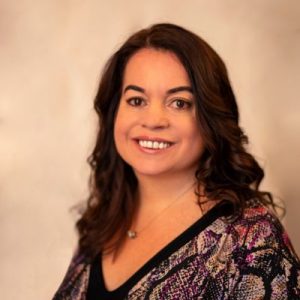 Laura Shepherd-Robinson was born in Bristol in 1976. She worked in politics for nearly twenty years before re-entering normal life to study for an MA in Creative Writing at City University. Blood & Sugar is her first novel and will be published on January 24th. It is available to preorder now.
Tell us about your book.
London, 1781. A body is found at the slaving port of Deptford, horribly tortured and branded with a slaver's mark. Some days later, Captain Harry Corsham visits Deptford, looking for his old friend, Tad Archer, a passionate abolitionist who has gone missing. Tad had been about to expose a secret that he believed could cause irreparable damage to the British slaving industry. To discover what happened to Tad, Harry is forced to pick up the threads of his friend's investigation, risking his career, his family's happiness, and his own life.
Where did the inspiration come from?
Blood & Sugar is inspired by a real-life massacre on board a slave ship, along with many other aspects of our slaving history. I grew up in a slaving town (Bristol) and have always felt deeply frustrated about the version of our slaving history that I was taught in school. We focus so much on our role in abolishing slavery, rather than our active participation in the slave trade for three centuries.
Who would this book make the perfect present for?
This book would make the perfect present for someone who likes the novels of CJ Sansom, or who enjoyed the TV programme, Taboo, or indeed, anyone interested in history or who likes an intricately plotted crime novel.
What will you be reading this Christmas?
I am currently halfway through Tombland, by CJ Sansom and loving it. When I finish, I will be moving on to Smoke and Ashes, the third in Abir Mukherjee's wonderful historical crime series set in colonial
India.
When you're not writing, what do you like doing?
I read a lot of non-fiction as well as fiction, mainly history and politics. For fun I love visiting spooky old houses, having friends over to dinner, and watching anything crimey on TV with my husband.
Tell us one Christmas tradition you follow without fail.
We always drink a lovely toast to my Mum, whose birthday was on the 23rd December. Her annual birthday party always marked the beginning of Christmas for me. It is a time when I miss her a lot, but also recall happy memories.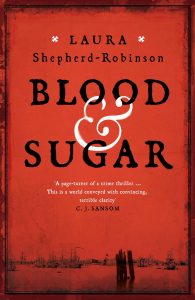 ---
For more introductions to authors of all genres, as well as behind-the-scenes exclusives join Clare's free book club . Clare's latest book, Let Me Lie, is out this month in paperback.