We're approaching the end of this series on people in publishing, which I hope has been interesting and/or useful. So far we've looked at: what does an editor do?, what does a desk editor do?, how are book covers designed?, how do you record an audio book? , what does a rights agent do?, how are books translated into different languages? and heard about marketing fiction. Now… what does a book publicist do?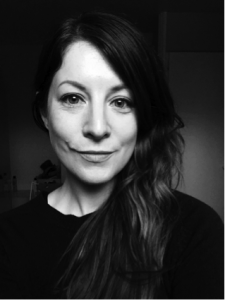 Meet the publicist
Kirsteen Astor is Publicity Director at Little, Brown Book Group.
What does a book publicist do?
The role of a publicist is to tell the wider world about the publication of a new book and reach as reach as many potential readers as possible. I develop bespoke publicity campaigns for each title working closely with the team in-house (editorial, sales, design, marketing etc.) and the author and their agent. It's a huge team effort. No two days are the same in publicity, I can be meeting authors, talking to reviewers, journalists, producers, booksellers and bloggers about current books, researching specialist media contacts, discussing ideas for future acquisitions and feeding back on cover approaches, it's wonderfully varied.
How did you become a publicist?
I studied English Literature and Theatre studies at Glasgow University and in my second year I applied for work experience at a big publishing house in London. I worked there for two weeks in the publicity department and I loved it. I made a lot of tea, spent enormous amount of time in the photocopying room, stuffed hundreds of envelopes, but I was also given the freedom to write press releases and put together press mailings for forthcoming titles. An avid reader from childhood, it was thrilling to see what goes on 'behind the scenes'. I returned a year later and spent another brilliant couple of weeks there, where I tried my hand at editorial and spent a wonderfully fun few days in the children's department. I went into my final year at university knowing that publicity was the job for me. I wrote to every publishing house in London once I'd done my finals letting them know I was looking for a publicity assistant position. Then after a summer of temp jobs (which included a wrapping and boxing luxury bras) and two job offers for jobs which I instinctively knew weren't for me, I got a phone call from the Publicity Director at Little, Brown Book Group who was looking for a new assistant …
What aspect of your role do you enjoy the most?
Working closely with authors is what I love most. Whether it's a debut author or an established writer, playing a part in the process which takes their book from their notebooks and computer screen into the hands of readers around the world is just a joy and being able to achieve coverage for that book, whether it's a magazine review, a national TV interview or a bookshop event, to help it on its way is so rewarding.
How much of a role does social media now play in book publicity?
Word of mouth has always played a huge part in book promotion and social media allows us to have those conversations online. Readers can talk to other readers around the world and seek recommendations through sites such as Goodreads or online book groups. Authors can engage with their readers directly and platforms such as Facebook Live bring book events into our homes (although in my opinion, nothing beats seeing your favourite author at a live event). Social media offers many opportunities that weren't available to authors several years ago. I can't imagine working on campaigns without Facebook, Twitter, Instagram, Goodreads, Netgalley or any of the other channels that are at our disposal.
Is it hard to promote a book you don't personally like?
My reading tastes are broad and we publish an extraordinary range of incredibly talented authors writing brilliant books. Part of my job is about finding out what is unique about the book, and author, and sets them apart, exploring different angles or themes that can be teased out as part of the campaign or interesting experiences the author has had which they are happy to talk about.
What part of your campaigns for Clare's books are you most proud of?
I Let You Go has been a thrill ride from the outset and one that is very much still going! I'm so proud to be a part of team Mackintosh and feel especially proud of the success of I See You, and Let Me Lie, which have been phenomenal successes too. It's been so incredible to see the awards and accolades pour in for Clare and I was utterly delighted that my work for the paperback campaign for I Let You Go won the PPC Annual Award in 2016.

---
Note from the author: Kirsteen's contact list is impressive, and every publicity campaign she has put together has been amazing. She even managed to sort out a broken zip on my evening dress, mere minutes before the British Book Awards…
Next up: how to be a book blogger